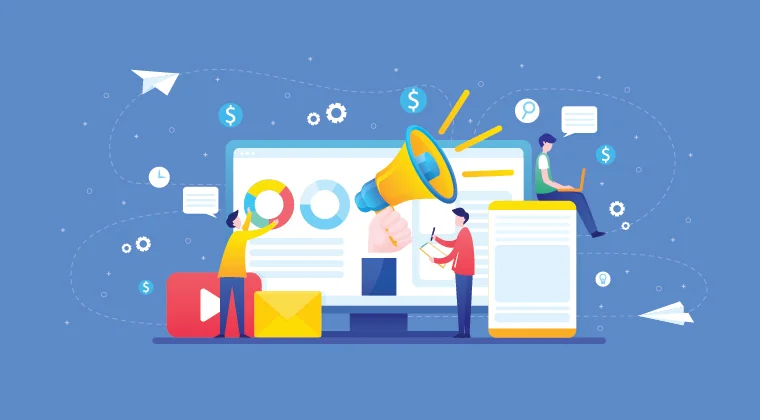 Why Pursuing Digital Sales "Leads" should not be any Organization's Core Objective?
Every company wants to generate more sales leads. It is something commonly heard within the precincts of every marketing department and also a dire need in every business. With few or scantly sales leads, survival rate of a business is abysmally low in the industry.
With that being said many marketers often employ digital marketing tactics to generate credible prospects. But is a digital marketing strategy capable of generating credible sales leads and expand the business?
This question might sound relevant but it also the wrong question to ask!
Sales leads thorough social media:
What many start-ups and mid-sized enterprises fail to understand is that sales can be generated through major digital media platforms by simply buying traffic. A marketing professional could employ analytics and SEO to boost a post in social media and it might generate a few additional prospects interested in the product or service. Pay a little more and they might even experience a commendable improvement in sales.
Social media platforms are known to have millions of prospects and potential visitors. Many marketing professionals find it easy to direct visitors to their website. With the assistance of a sales funnel – an optimized process designed to direct visitors to buy a product or service – a marketer can request or necessitate visitors to subscribe, download content or even sign up for a newsletter.
Once a marketer gains access to contact details of visitors, they can follow-up with the sales lead and begin to build a healthy business relationship, all with the aim of making an ultimate sale.
However, this approach can backfire and generate poor results if it is not well-designed.
What is the best way generate sales lead then?
One of the major ways is to getting a customer through social media and turning them into buyers, rather than just a making them a lead. By constantly interacting with customers, addressing their needs, will ultimately encourage them to make a purchase. Once customers are happy, a marketer can then focus on generating repeat orders and selling them other products or services while slowly crafting a loyalty-based business.
It is also essential to capture the interest of buyers as it helps marketing professionals to foster a deeper relationship with them. This in return also offers sales professionals an opportunity to close the deal. Moreover, with such professional generosity, there are chances for buyers to refer friends and relatives to the product or service.
Digital marketing strategy:
A company must be willing to shell out the enough funds to develop good digital marketing strategy because a best strategy will help marketers to target the right audience on viable social media platforms. A good digital marketing strategy includes SEO, customer friendly content, user-friendly website and much more that will enhance the experience of users. Investing in a credible digital marketing strategy will help marketers to acquire customers, not leads.