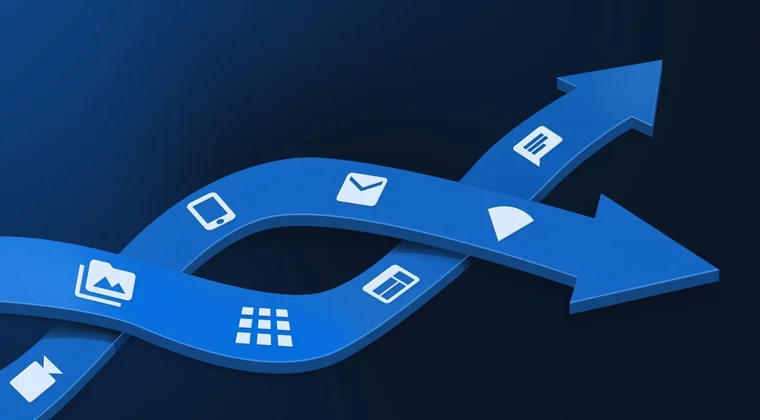 Identifying the intensity of a company's cross-channel marketing strategies
There are plenty of small businesses and established organizations competing for the same customer. So how does one determine the level of channels an organization requires for it to effectively apply cross-channel marketing tactics to their ultimate customers? Occasionally cross-channel marketing activities create many a challenge for several companies and inbound marketers.
Identifying a company's level of multi-channel marketing tactics will rely on the number of resources they own and the availability of certain tools uses to evaluate, measure, study, test, and change several channels, that would help boost brand differentiation efforts.
Implementing cross-channel marketing strategies:
Prior to executing cross-channel marketing tactics, it is vital that marketers first make an attempt to know the needs of their customers and also study their behaviours. After identifying any relevant information apart from the basic profile information about the customer base, a marketer should consider two crucial points:
Does the company have sufficient human resources to collect, screen, analyze, and evaluate the outcomes from the best tools selected to reach the target audience?
Does the organization have an adequate budget to invest in cross-channel marketing tools to reach and convert the target audience in a customized manner?
What is required while implementing cross-channel tactics?
Consistency is of utmost importance when executing any cross-channel marketing strategies. Testing, verification, and research are equally important when identifying the numerous cross-channel tools that best suits the company's marketing objectives. As marketers look forward to repeating patronage and loyalty from their leads, the marketing channel implemented needs to have a similar commitment, without becoming defunct and worn out.
Apart from consistency, technology is another driving factor that is key to an effective cross-channel marketing campaign. Delivering customized messages and nurturing customers through smartphones, tablets, and other online mediums will further help the company to develop a robust business bond between the customers.
The bottom line…
In conclusion, companies can expand their customer base and profiles by assimilating numerous marketing channels into the overall strategy. An effective cross-channel marketing strategy pushes brand differentiation and modification through communication and customer awareness.
However, it is essential for a marketer to devise inbound marketing activities – email marketing campaigns, mobile marketing, and social media marketing to improve customer engagement. Similarly, augment channel distribution through customer interaction, testing, and making robust decisions to deliver products to the right audience.