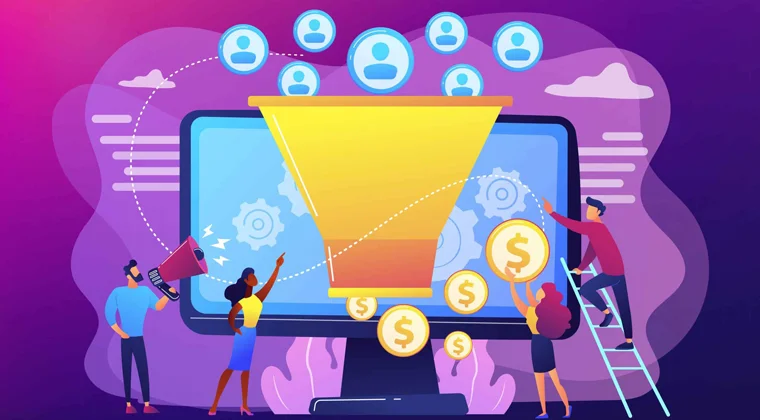 Three unusual business strategies that will increase sales conversion
What is the point of attracting millions of users to a web page, when an organization doesn't have an operative sales conversion strategy in place? It is similar to filling a bottle, which has too many holes in it. The bottle empties as soon as you fill water in it.
The considerable efforts a company puts in bringing good customers will never bear fruit if those customers don't convert. A lead might dismiss the idea of buying the product, service, or solution after a few rounds of email and personal interaction, taking the company from where they just began.
What should a company do then?
The only solution is to introduce robust marketing strategies and improve the conversion rate.
Marketing efforts need to be customized and framed in line with conversion attempts. Only then, a company can expect great outcomes and success in this highly competitive industry.
Here are 3 effective business strategies that will help a marketer and sales professional enhance their conversion rate:
Find clues from customer complaints and reviews online:
To get a better understanding of sales, it is vital for a company to look for clues and ideas in consumer reviews and comments. If a successful sale is followed by a negative comment or review, it is essentially assumed that the quality of the product or service wasn't up to the mark, or the customer service department was to be held responsible.
Customer reviews and comments help a brand to work on their drawbacks and introduce a new and enhanced version of the same product or service to the customers.
Offer qualitative content:
Poor content – be it videos, or blogs and collateral can drastically spoil a brand's efforts in generating leads. However, assuming that offering interactive content might convince customers to purchase a product or service is again a huge misconception.
Apart from embellishing content, a marketer should also put in efforts to provide solutions about product or services to customers. Never demand or promote a product through content as it might look more of an advertisement than any valuable piece of information.
Optimize website based on demand:
Introducing relevant display ads and subscription pop-ups informing customers about offers is a great way to push a lead into pursuing the product or service. Something like "Try your product for free" or "book your personal trial today" act as trigger messages to pull in leads.
Although this strategy might be slightly obtrusive to customer engagement as it hinders website navigation. Likewise, trying something that might coerce customers to look into the product or service is always worth the effort.