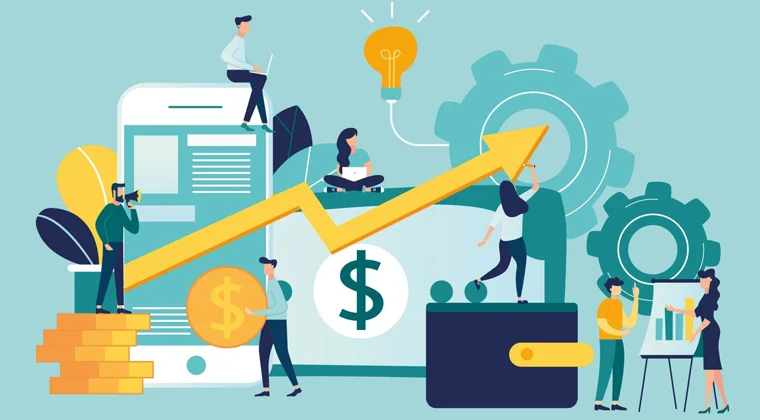 How to overcome the challenge of measuring B2B marketing revenue?
The sole objective of running any B2B marketing campaign is to generate long-term leads and revenue. However, the former seems easy but the latter is pretty difficult to determine. Measuring marketing revenue from B2B efforts has been a challenge to many marketers. This is because most of the campaigns executed are either unplanned or short-lived.
Boosting revenue is a tedious and long-term process. It doesn't happen overnight and requires detailed planning on the part of marketers to ensure their content and its return on investment (ROI) is traceable from the beginning.
Overcoming the challenge:
Determine key performance metrics and targets to be achieved through the campaigns. Setting assessable objectives, such as increasing revenue per lead, is the most crucial constituent of reporting revenue for B2B marketing campaigns.
A marketer should begin by developing a list of objectives for their web traffic, content, ROI, and marketing campaigns. They must then select the key performance metrics by which they will assess the success of their marketing campaigns.
Some of the key metrics that a marketer could measure would be:
Leads generated:
Measuring the number of customer inquiries after launching a marketing campaign is to know whether the campaign was a hit or a failure. Particularly with email marketing campaigns, inbound marketing professionals must measure the number of new inquiries and the number of inquiries from cold leads. Initially, the response rate is low but offering relative solution based emails to leads will definitely get a healthy response from new and old customers.
Customer satisfaction:
Although this metric cannot be measured in terms of quantity due to the dynamic consumer behavior, a marketer should at least try to interact with customers and find out about the performance of the campaign. Companies can execute this task by hiring a market research agency which provides accurate data for further use. The data generated might be inaccurate but could be the basis of upcoming B2B marketing campaigns.
Customer Retention:
This is a key metric that determines whether a company should spend their resources on attracting new leads or existing leads. There are plenty of methods to measure this, but it merely refers to the percentage of a given set of leads at the beginning of a period who are continuing with the company at end of that period.