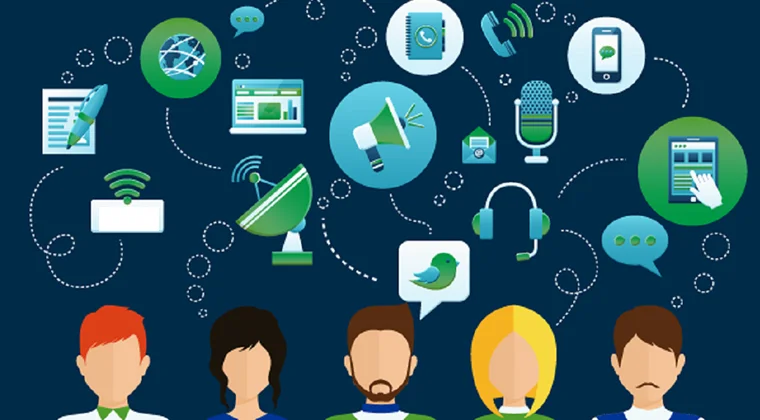 How Integrated Marketing efforts help Generate B2B Leads
What are the common obstacles that most marketing professionals face while generating B2B leads?
Sourcing
Limited market exposure
High emphasis on targeting
Pitching
Lack of knowledge and technical know-how
And the list goes on… B2B lead generation is a challenge that marketers find it hard to overcome. This is because marketers spend excessive amount of time generating and sourcing leads the traditional way – directories and referral leads, but how potent are these marketing strategies?
Many directories online sell outdated and irrelevant content which can only do more harm than benefit. Marketers in this regard should change their course of action and search for qualified B2B leads on other mediums.
Likewise, there are other potential untapped platforms and marketing strategies that B2B marketers could exploit and get a handful of potential clients. Some of them are discussed below:
Search Marketing:
Organic search marketing is undeniably the best source to qualify potential B2B leads. Search marketing employs various digital marketing tactics such as SEO (Search Engine Optimization) and PPC (Pay Per Click) to generate traffic to a website.
According to a study conducted by Hubspot, SEO is the ideal way of luring B2B leads. Reaching as #1 Google searches is no easy task and a company that makes it to the list is most likely to double its revenue by enforcing credibility to its brand and attracting customers from different domains. Similarly, PPC triggers customers to click on an ad that directs them to the webpage.
Going Social:
Generating leads through social media is not a common practice employed by most B2B marketer. As per several experts, social media is regarded as the least effective methods to generate leads. The truth, however, is social media is an arena that pushes the product or service to its farthest extreme connecting the marketer to end number of buyers and potential buyers.
The reason why many B2B companies rate social media poorly is because most of them have reduced online social media presence.
One of the most ardent ways to generate B2B leads from social media is LinkedIn and Quora. These social media platforms offer marketers to directly connect and demonstrate their product/service performance to leaders and other experts in the industry.
Optimized Emailers:
Email marketing is a penultimate method of sourcing qualified leads. This is one of the few lead generation channels that still trumps the highest spot on every B2B marketer's agenda. One of the biggest trend in email marketing that has qualified best leads is optimized emailers.
Optimized emailers or automated emails are highly effective to methods paired with sophisticated email marketing tools to automatically send targeted emails to potential leads that are customized precisely to them.
Active Blogging and Microsites :
A good B2B content marketing strategy requires a degree of dynamism and experimentation to understand where opportunities lie for the business. B2B blogs should entail chunks of information that will benefit existing clients and those who are potential customers. To bring the best out of B2B content marketing, a marketer by all means must research and experiment with common and uncommon content strategies.
Whether they are employing blogging, social media posts, infographics or microsites as part of content strategy, a marketer should test what does and doesn't work so they can rework their lead generation practices over time.
By integrating all of the above B2B marketing strategies marketers will get a good understanding of combing and eliminating various B2B tactics to that will generate qualified leads. Only by experimenting, a marketer will truly know what does and doesn't work in this practice and once they figure out, they can utilize their time and budget more efficiently to produce a higher ROI and best lead generation results.