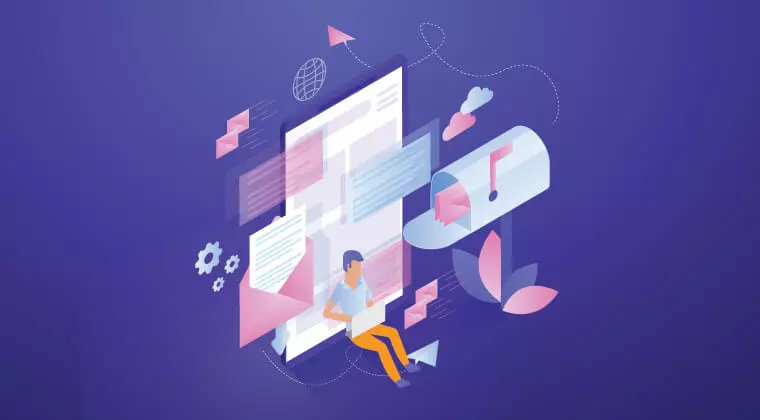 Building Responsive Email Lists to Increase the Efficacy of Email Marketing
An email with all the right marketing components can generate success within days or even minutes depending on the response rate of prospects. An email list is one of the most important components to email marketing success factors. Without a proper segmented email list, shooting emails is considered nothing but futile.
A marketing professional who is not building an email list or catering to prospect needs and preferences could lead the company to doom because an irresponsive brand might extinguish the purchase power in customers.
Before building an email list, it is essential that every marketer show knows how to do the following:
Understand the creativity involved in email copywriting
Understand the significance of fostering existing and new business relationships through emails.
With much emphasis put into generating potential prospects online, it can be tough to figure out what do to with those prospects once a marketer has forgotten them. Increasing profits online comes down to building a responsive email list and make every subscriber count.
How to does responsive email lists help?
The most crucial facet to building a responsive list is to actually define what a marketer would want to derive out of the list. Every email drafted should have a specific objective so marketers know what it is that they want to attain before they send out their first email message.
Follow-up – crucial to building a responsive list!
It is best to avoid shooting pre-canned or automated emails as follow-ups to existing prospects because there are chances that it might make it to the trash. A strong email list is built only by personally interacting with customers. A marketer must let their subscribers in and the sooner they interact, the more the prospects will be able to connect with marketers on a personal level. This can also lead customers to trust a marketer's requests and recommendations.
Emails are the most valuable asset in marketing and a marketer should ensure that existing prospects receive fresh and new content which can lead them to attract more customers.
Mesmerising copy:
The subject line and the body of the email will determine the success factor of any email campaign. An email should be highly unique and thorough its words and sentences, an email should captivate the attention of readers. A poorly drafted email can decrease subscribers and pull down brand image.
Entice readers:
Emails should never be bland or dull, the key here is to incite the excitement of prospects by giving them little facts about the product or service and even conducting online contests. In this way, a marketer can always keep their prospects engaged and interested in the product or service offered.
Building a responsive email list is time consuming and slow, but even the smallest email list can reap huge profits. All a marketer should do is to remain consistent in their endeavours and ensure they are actively connecting and fostering their relationships with their subscribers. The stronger their relationships with prospects, the more revenue they are going to generate!